Seduno Group Apparel Fabrics and Process Engineering Technology Center is a provincial-level enterprise technology center, which has professional departments such as the Group's Fabric R&D Department, Design Research Institute, Engineering Design Institute, and R&D Center. Among them, the Fabric R&D Department is mainly responsible for the development of new fabrics and the solution of difficult problems in fabric technology in mass production; the Design Institute has Shanghai Design Center, Ningbo Fashion Design Department and Development Design Department, mainly responsible for ODM new styles Design and development, 3D virtual fitting design, production of clothing and fabric product brochures, sample exhibition hall management, etc.; Engineering Design Institute has 5 technical departments, mainly responsible for the development and proofing of new styles, trial production of samples, and technical process formulation; R&D center Mainly responsible for the company's external scientific and technological project declaration, patent declaration and management, group new product project plan formulation and acceptance, group new product review and management, etc.
The fabric research and development department of the group mainly develops the cutting-edge, high-quality, multi-functional knitted casual fabrics and knitted sports fabrics. The company has specially hired a deputy chief engineer with rich experience in the development of knitted fabrics to be responsible for the development work. The development facilities are complete, fast and efficient.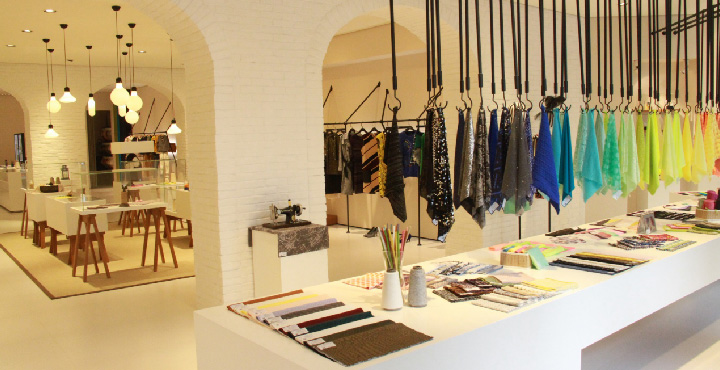 R & D Center
The R&D center actively carried out school-enterprise cooperation, established a close cooperative relationship with Shanghai Donghua University, established an academician workstation, carried out scientific and technological cooperation, and promoted the industrialization of new products. The company also has a post-doctoral workstation to provide a platform for scientific research and development.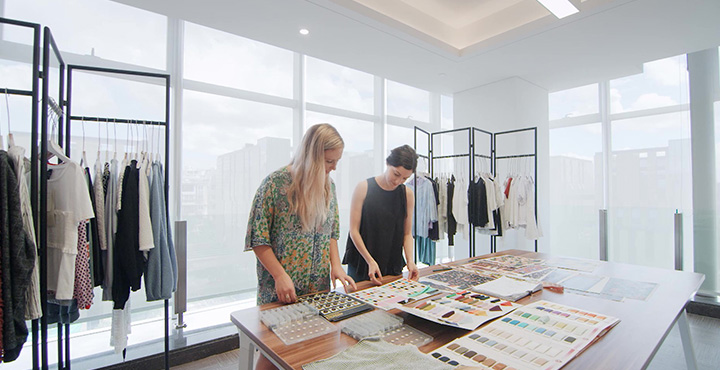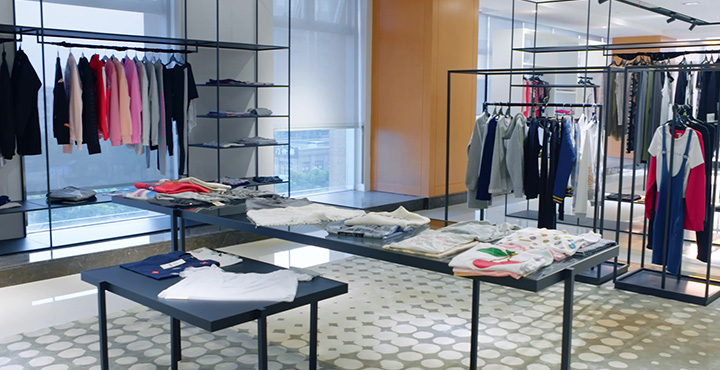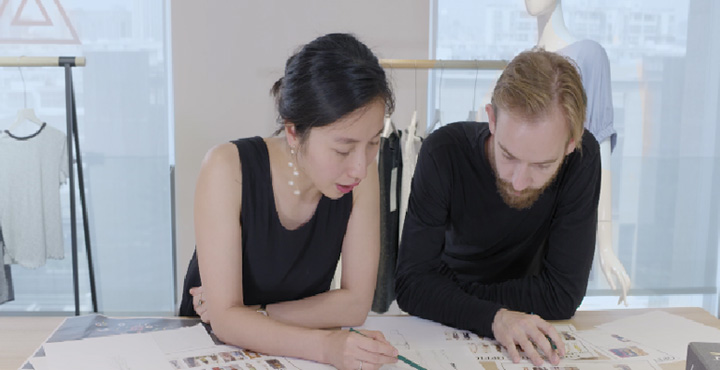 Shanghai Design Center
Shanghai Design Center has 8 years of development experience in undertaking foreign trade and domestic ODM orders. The production capacity of clothing style design is 150-180 styles/month, and the production capacity of graphic pattern design is 50 styles/month. The designer has rich work experience, understands the mass production process requirements and product cost control, so that the bulk of ODM orders is highly operable.